Integrated Travel APIs for Your Travel Agency Website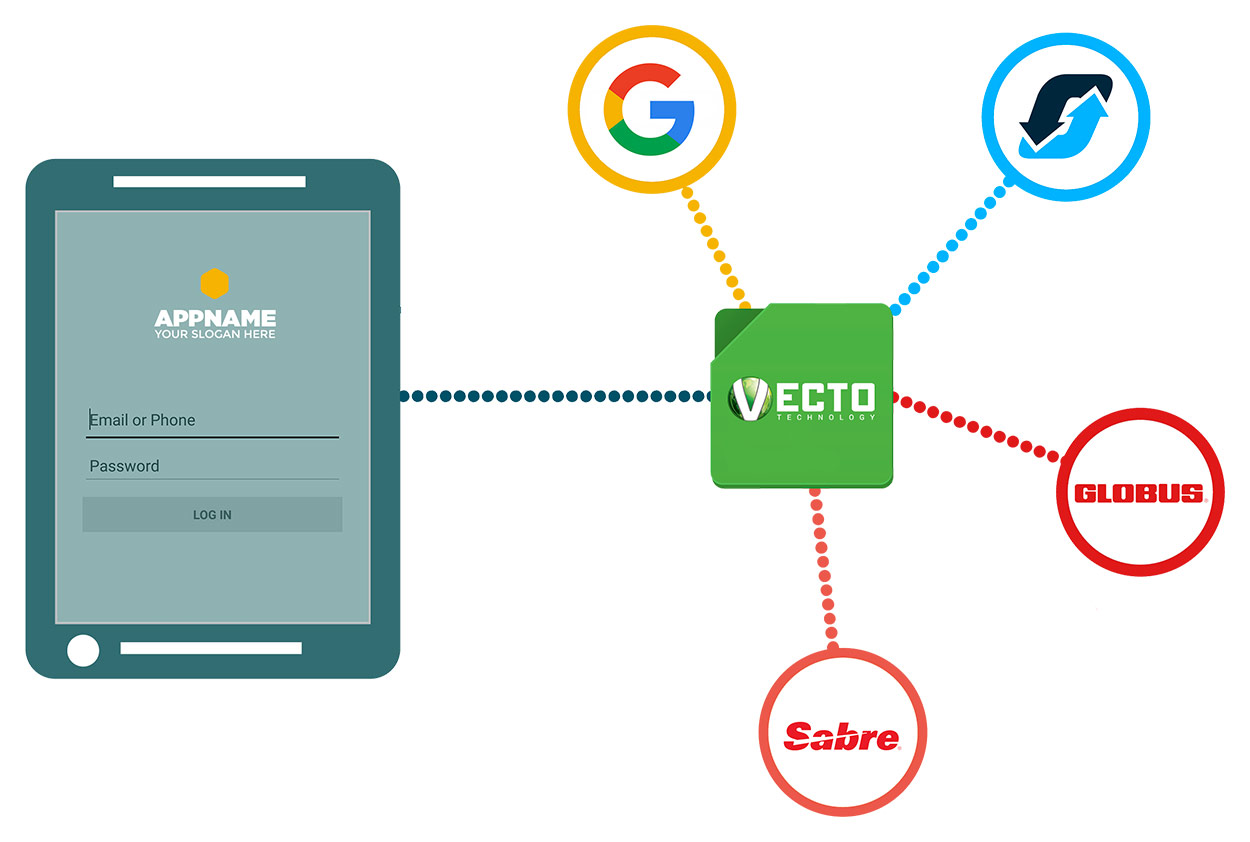 Vecto Technology is a travel technology company that specializes in bringing travel agencies and travelers closer. We have developed relationships with thousands of providers to get the best in booking, itinerary building, and content. With Vecto Technology, businesses can use our custom APIs to access all the travel services and travel suppliers they need to be successful. Integration with our API allows your travel technology to streamline its processes, becoming more efficient in day to day activities. No more searching and negotiating contracts with individual vendors for booking and content access.
Travel Technology Integration Services
Our extensive API includes powerful booking and reservation services, and comprehensive lists of providers. This enables integrations for services such as:
Cruise searches - itineraries, city descriptions, ship description and cruise line details
Cruise booking - shop for specific cabins, or explore the possibilities!
Hotel searching and booking engine - for over 100,000 properties across the globe
Car rental agency searching and booking engine - from all major car rental agencies and all type of available car types
Land searches - from dozens of major tour operators representing 1000s of unique tours across the globe
We have integrations with all major travel providers, drawing rich data and content for all types of travel, including cruises, car rental agencies, hotels, and land vacations. Vecto Technology also offers extensive integration with multiple third-party APIs for the purpose of integrating maps, weather, and dozens of other features.
Get an API for your Travel Agency
Complete our Request More Info form to speak with a Vecto Technology team member to learn more about how our comprehensive API can serve you!