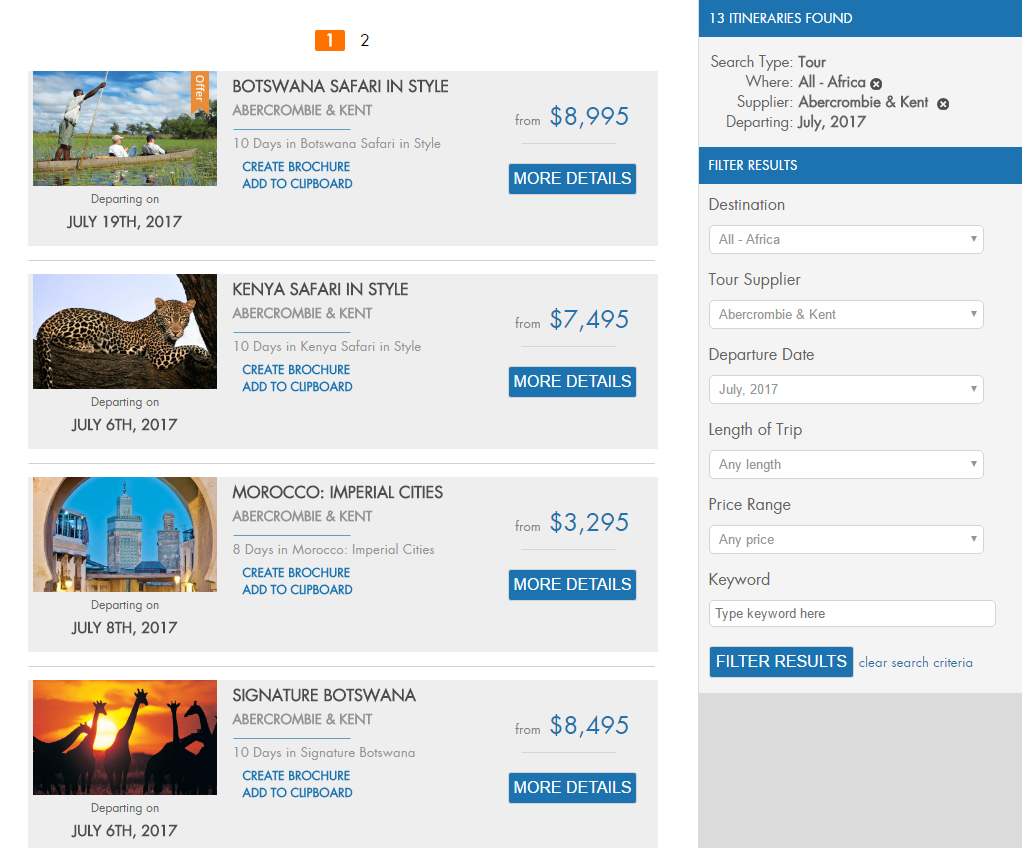 RezSaver's land and tour search engine allows agents to search hundreds of tour vendors and their itineraries. Use the powerful search filters to perfect the search, including:
Destination
Vendor
Price Range
Trip Length
RezSaver's tour search filter Destinations can be broken down into multiple subregions for each destination, giving agents unparalleled control over the criteria used to find the perfect tour for their clients.
RezSaver supports dozens of prominent tour providers, and Vecto Technology is constantly working on expanding the support to other providers.